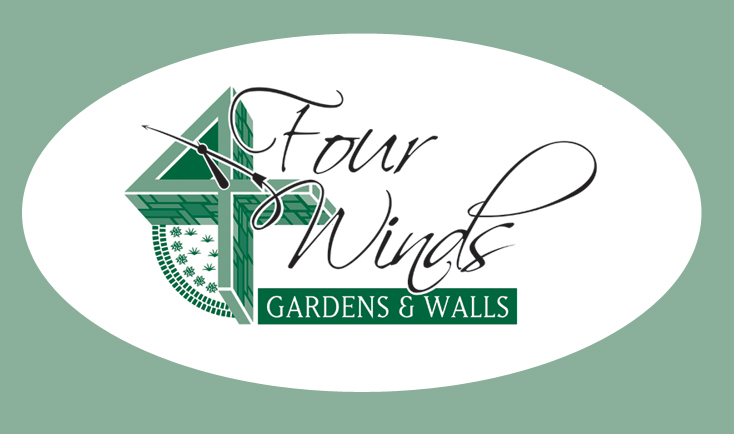 Four Winds Gardens & Walls was born in 2005 when its owner decided to take his architecture degree and combine it with his interest in plants and desire to work outside building things with his own hands. With the blessing of a former boss and mentor and a desire to give his craftsman's touch to gardening he set out on his own. Since then Four Winds has done work for a wide variety of clients from Camano Island to Bellingham and the outlying areas of Whatcom county. Jason, the owner, is contractor certified by Allen Block to work with their wall systems and has become an active member of the Whatcom County Master Gardener Society. He's also become active in the Shore Stewards program protecting Puget Sound at home and working to educate clients on the best way to have beautiful garden that is environmentally friendly. Whether you're looking for garden maintenance, design help, or outdoor construction, Four Winds has solutions for you. As a fully licensed and bonded general contractor, Four Winds can do all facets of construction from plantings and pathways to decks, fences, and gazebos. Scroll down to see some of the work that's been done and let Jason know what he can do for you.
An established garden that I've been working with for 5 years.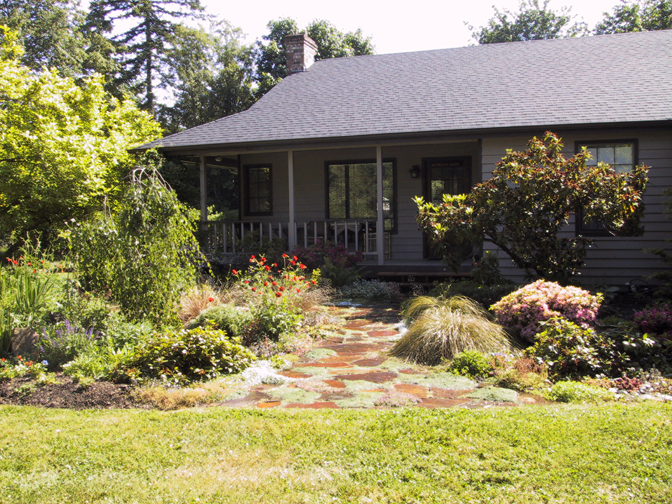 A two year old garden and pathway.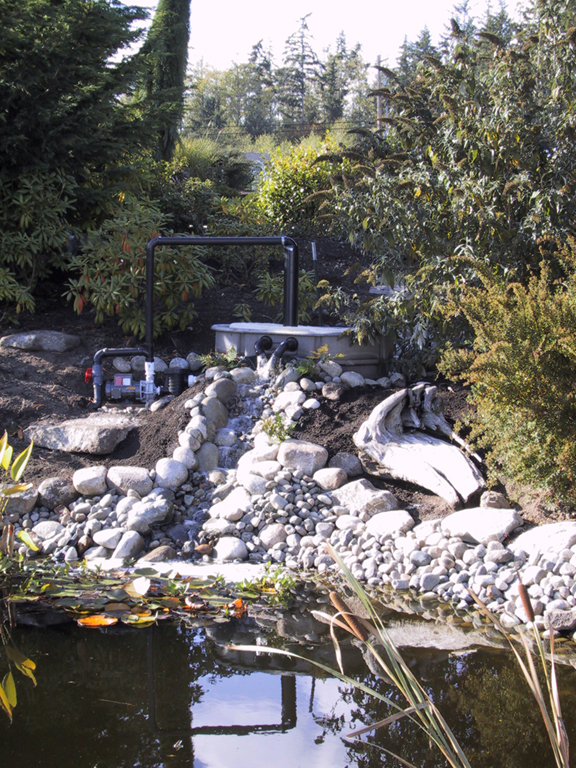 Pond renovation which included instalation of undergravel filter, pump, and waterfall.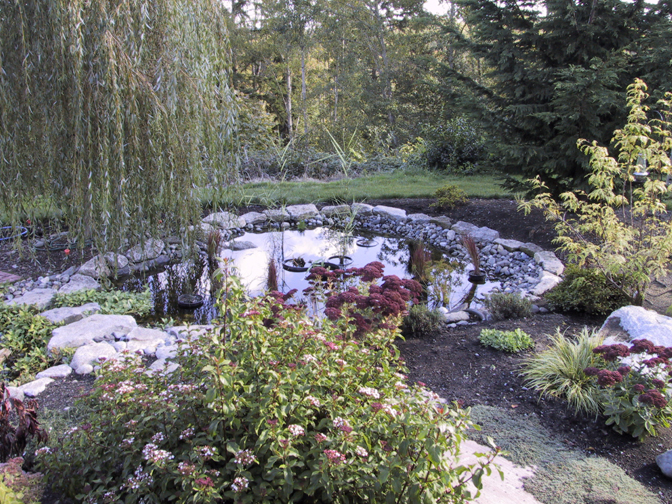 Bog side of pond provides vegetative filtration.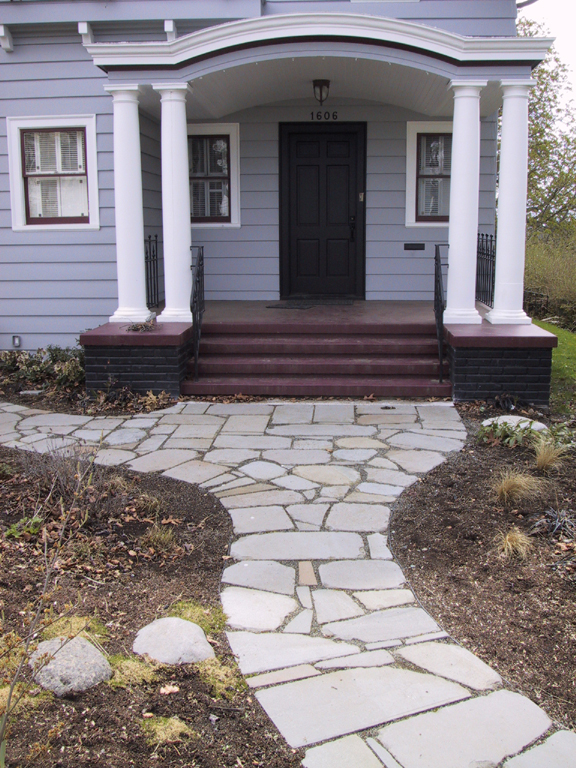 A bluestone pathway the winter after everything went in.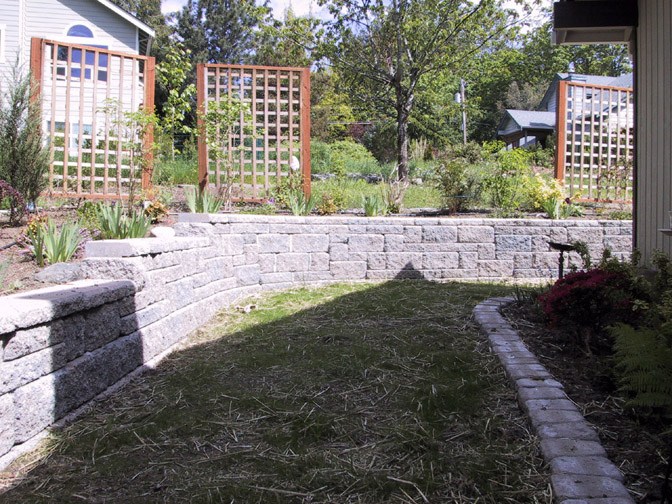 Allen Block wall, planting by homeowner.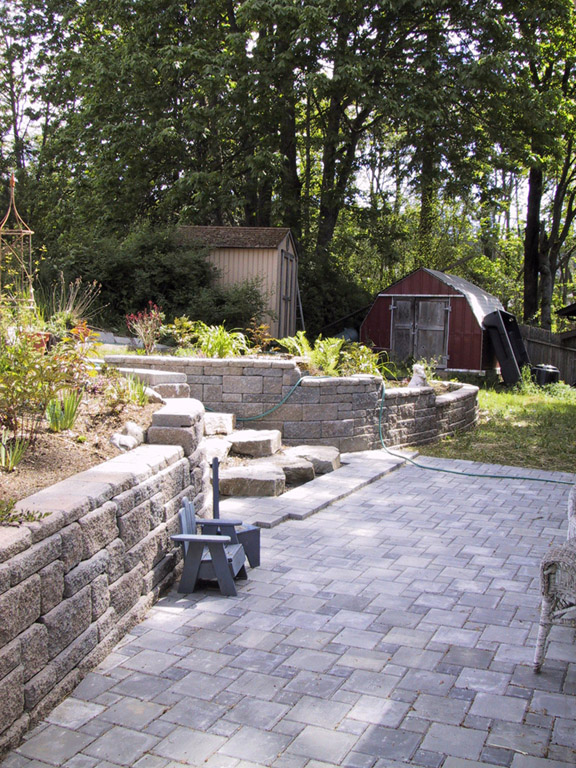 Allen Block wall w/ patio and bassalt stairs.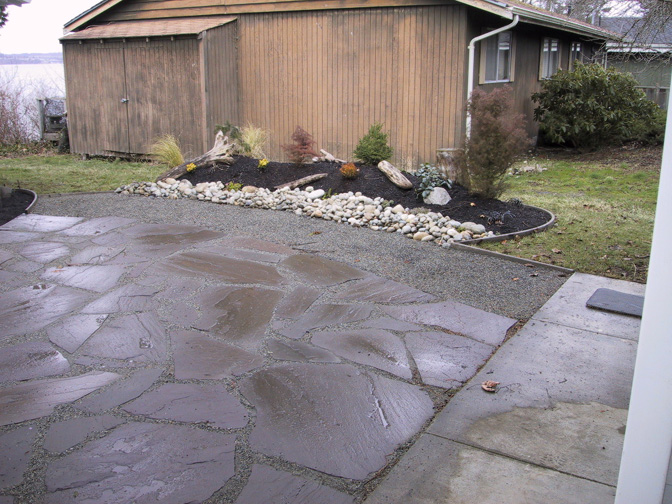 Patio w/ planted berm and gravel pathway.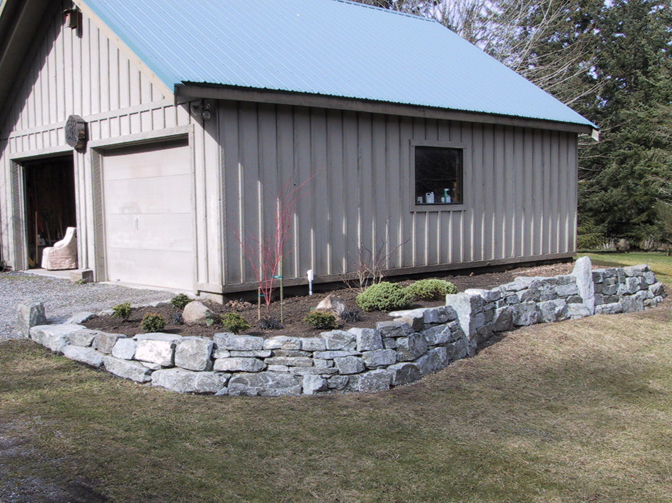 A split Alger stone wall. It won't be going anywhere anytime soon.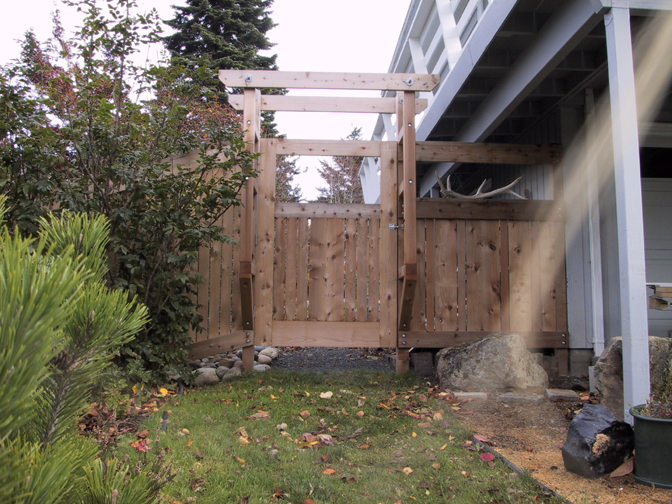 Main entry gate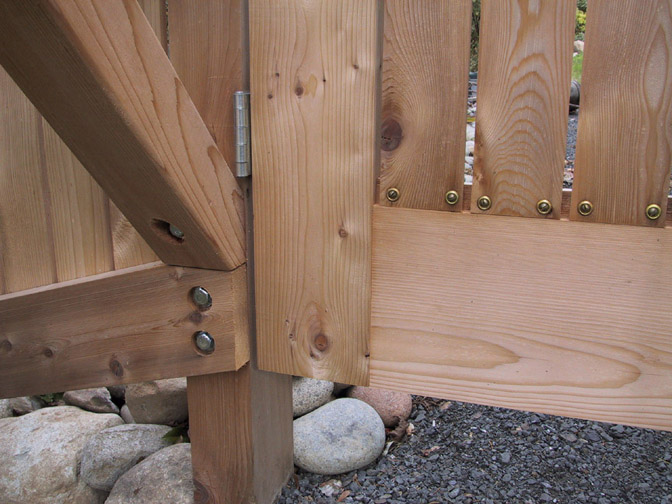 Entry detail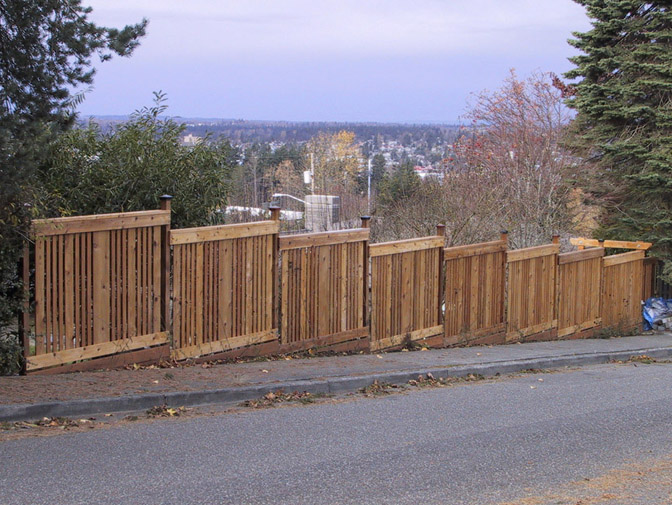 Back fence, note glass post caps.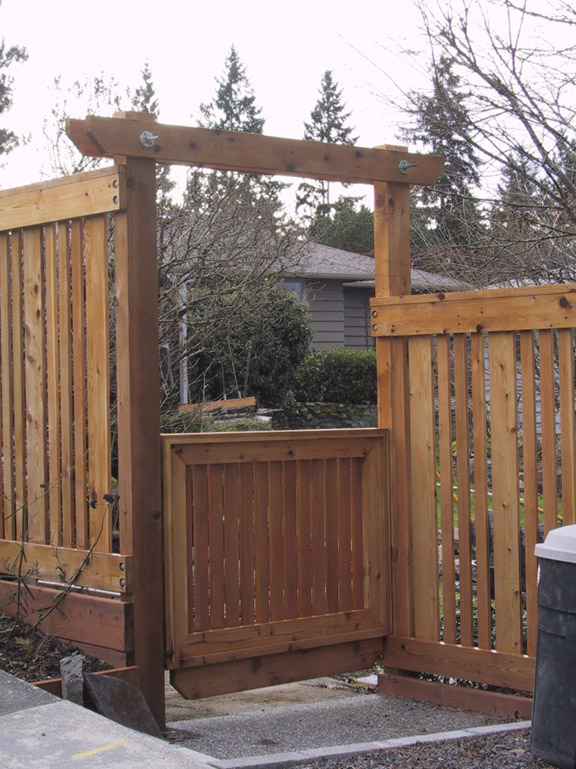 Back gate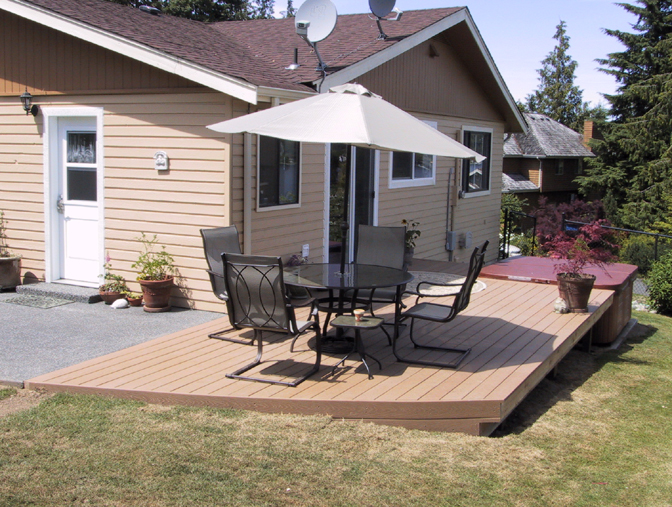 A Trex deck designed to fit around the hot tub.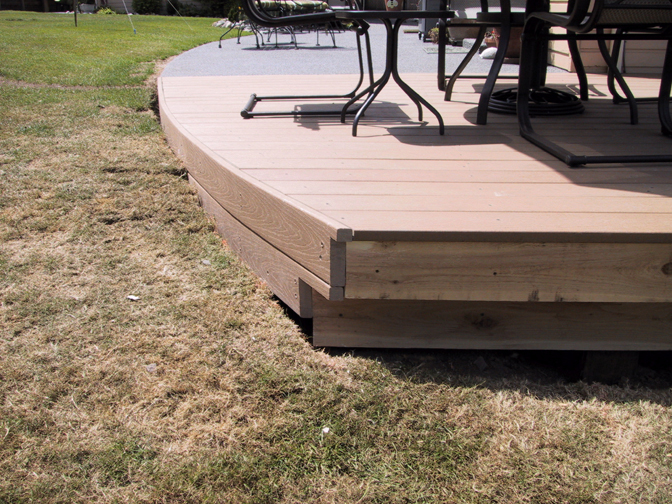 Curve detail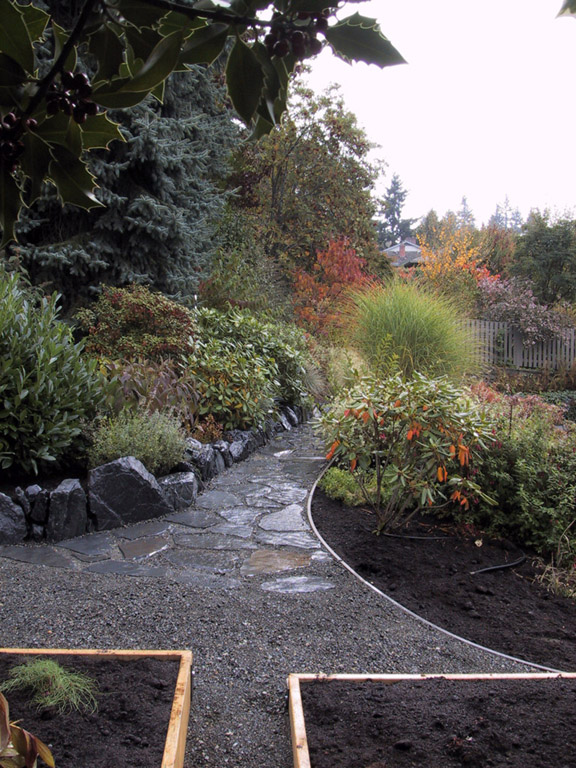 New raised beds with a flagstone path and utility area.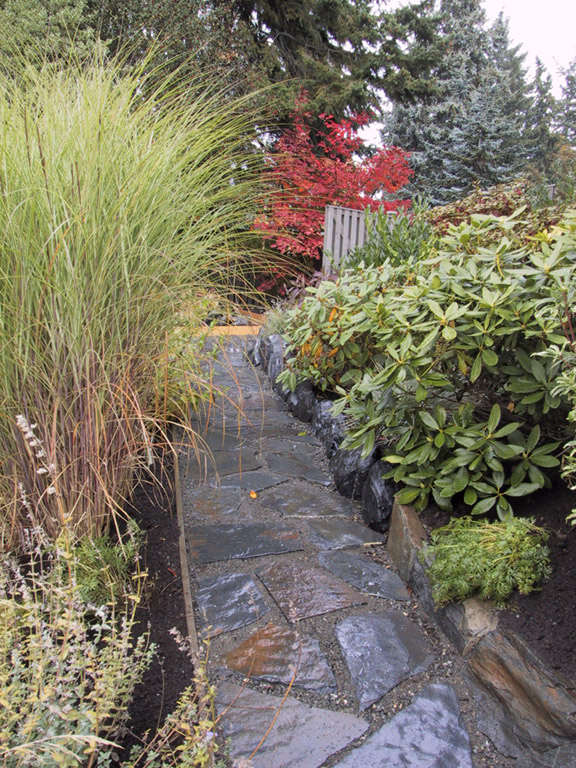 Flagstone path with stone and Trex edging.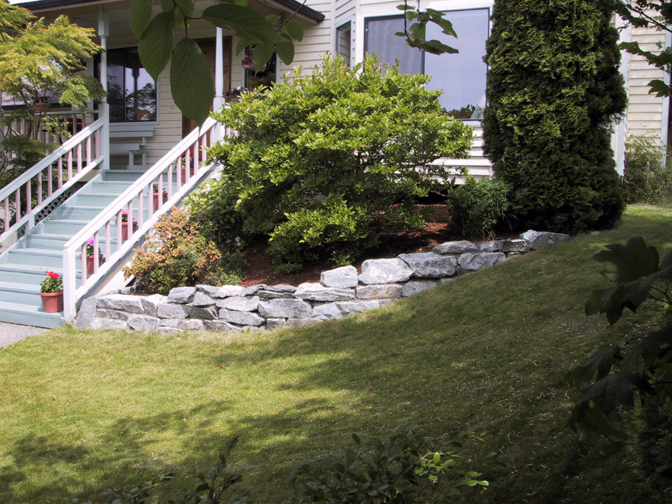 A simple stone wall for a foundation planting.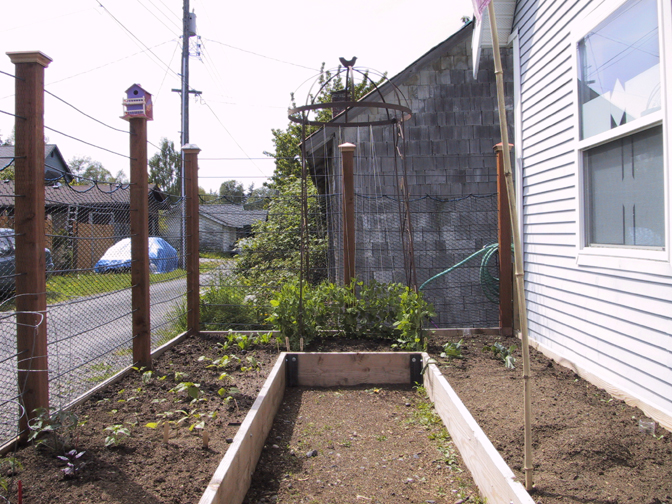 Seems like everybody wants veggie gardens this year.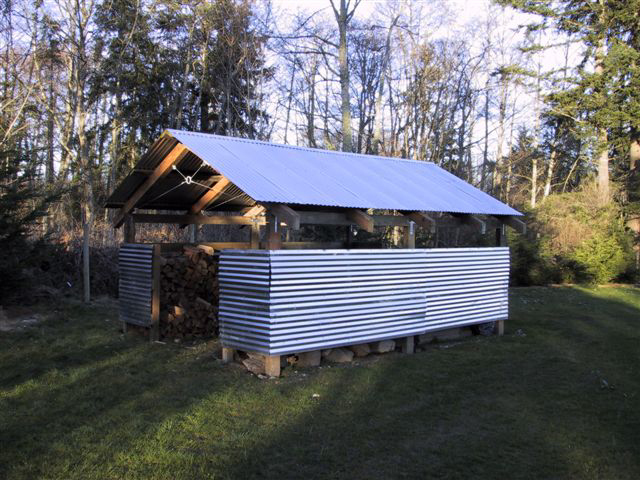 Woodshed using salvaged timbers.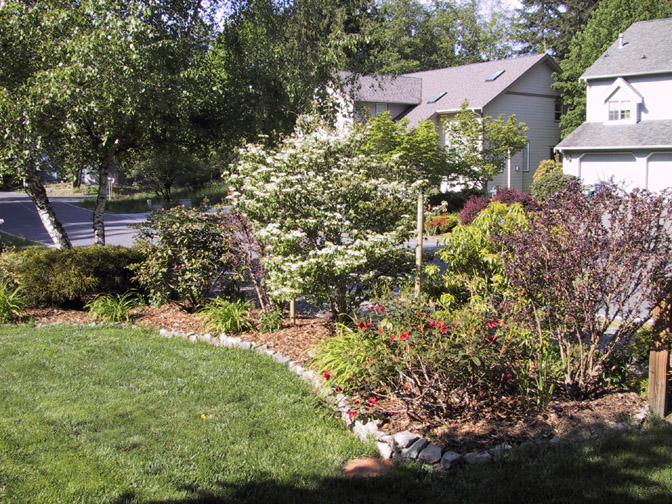 A renovation of a property in Sudden Valley.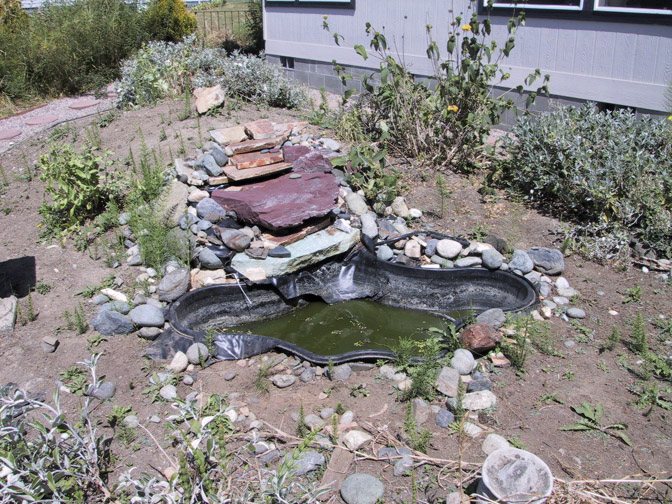 Before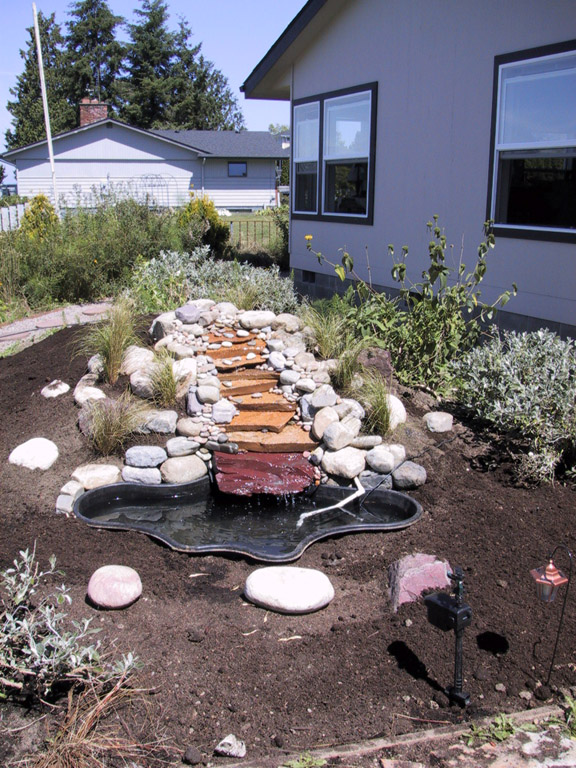 After the cleanup. New plants will come in the future.
contact info:
Four Winds Gardens & Walls
#FOURWW922KR
Bellingham, WA
360 820 5037
email: jason ( at ) fourwindsgardens.com